Puppet Activism!
Since the 1970s, Redwing Blackbird Theater has joined communities in the US, and around the world, to create parades with giant puppets, live music, and painted banners. We love when communities are part of the shows at the end of the parades, and have worked with many of our partner organizations to help enliven their protests with art!
Contact us to come to your protest, march, or parade!
Community gathering to support town projects, programs & places,
2016; photo by Jim Peppler
MLK's Words in Sojourner Truth's Hands, Kingston, NY Solidarity March, 2015; photo by Jim Peppler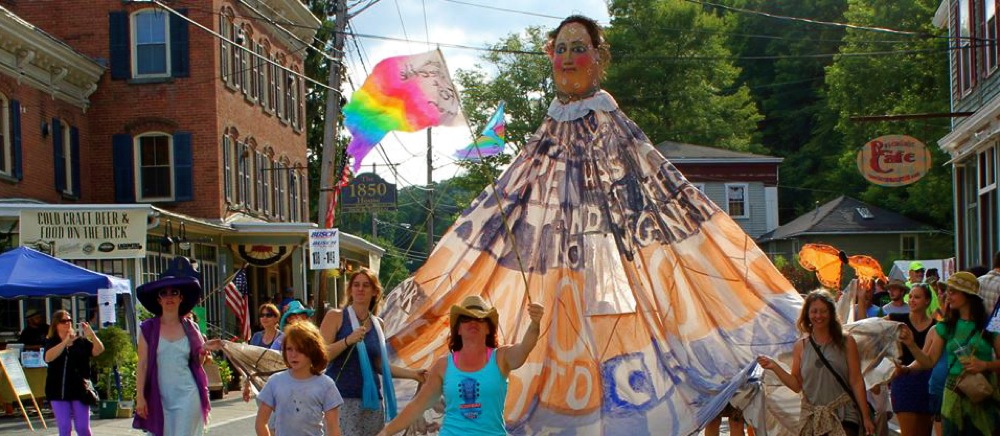 Rosendale street festival
Mother Earth- showing love for the future of the planet, Rosendale, NY 2014; photo by Anne Coleman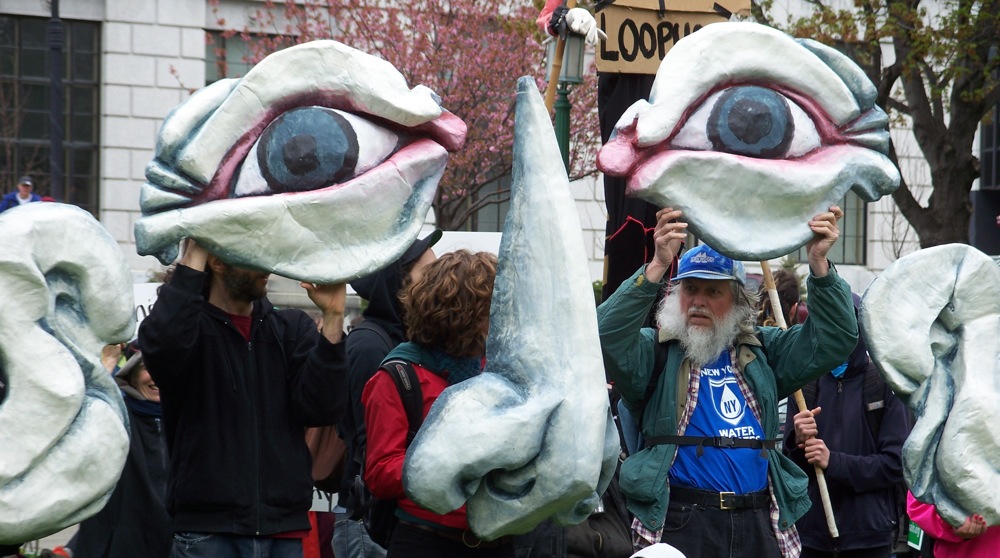 Anti-Fracking Demonstration
Defending Marcellus Shale at the Statehouse, Albany, NY, 2011; photo by Amber Kelly.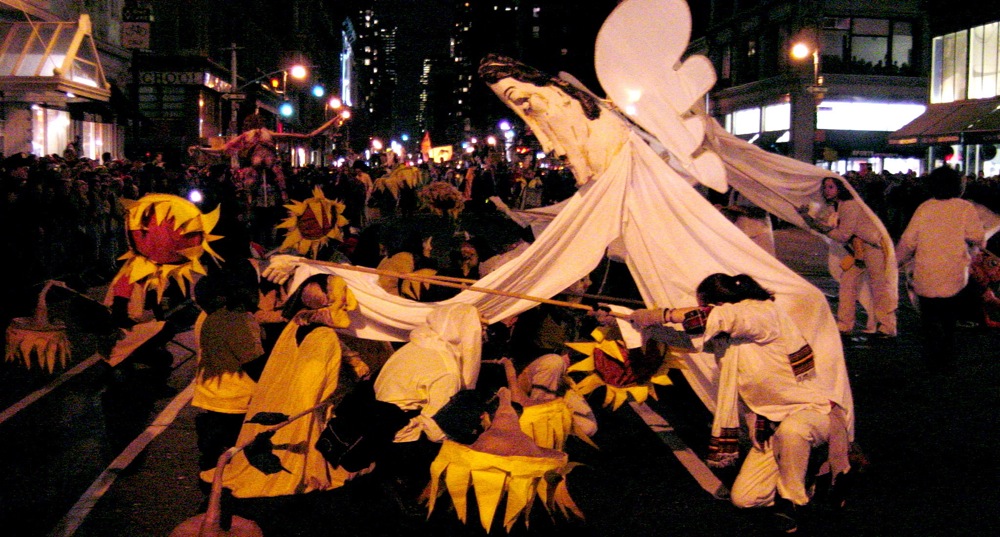 New York Village Halloween Parade
Angels shift perspective in the wake of the World Trade Center attacks, NYC, 2001; photo by Ben Clemens.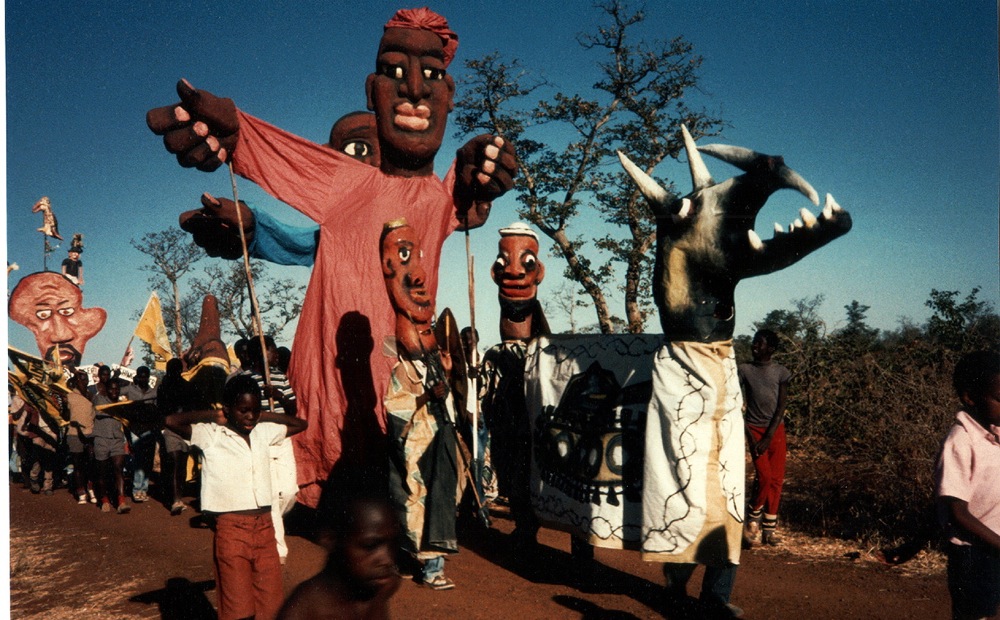 Refugees escaping Angola and Namibia lead parade with anti-apartheid horned beast, Dukwei Refugee Camp, Botswana, Africa 1987
A celebration of freedom in education and puppetry in the streets, Carnivale of Vaiano, Italy 1977